business owner with open sign on door
What You Should Know About Small Business Saturday
Business Banking
11/23/2018
2 min. read
Once the dust has settled following the Black Friday madness, millions of Americans will detour from large retailers to celebrate Small Business Saturday. Now in it's 8th year, Small Business Saturday is celebrated on the Saturday immediately following Thanksgiving. Since Black Friday is seen by many as the official kick off to the holiday shopping season, Small Business Saturday diverts some of that holiday cash flow right back into the local communities that need it most.
Did You Know?
Small Business Saturday (SBS) launched in 2010 with the goal of encouraging the support of both local and small eCommerce shops.
Following the 2008 recession, small businesses were feeling the burn of a battered economy. American Express launched an initiative to bring spending for the holiday season back to the small neighborhood and community businesses that were responsible for 64% of U.S. job growth since 1993. A few years later, in 2011, the United States Senate backed the movement by encouraging support of small businesses.
"America's 30 million small business owners are the backbone of our economy, and Small Business Saturday provides an opportunity for us to celebrate those entrepreneurs and thank them." - Senator Jim Risch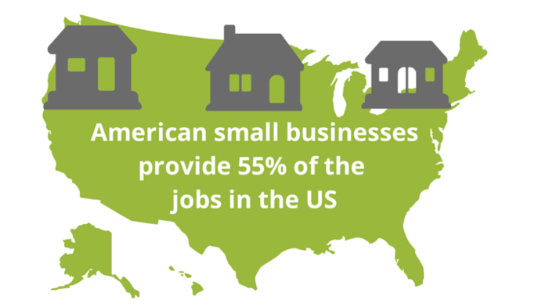 Did You Know?
Spending $100 at a local business means that $68 stays in the community, compared to $43 for national and franchise businesses.
When you spend money in your local community, it covers a broad range of vital services. Starting with the wages of employees, local taxes that go towards school and emergency services, and often it is reinvested into other small businesses.

Specifically here, in Alachua County, a half-cent sales tax was recently implemented for the betterment of our district's schools. That means for every dollar you spend, right in your own backyard, you're devoting important funding to the education of tomorrow's small business owners.
Shop Local This Saturday
We have been a part of this community for over 60 years and we love to see it grow. We serve countless local businesses and support initiatives that keep our community thriving. So, before you visit a website or a major retailer this Saturday, see if there's a local business that offers what you're looking for. You work hard for your money and you deserve to see what it can do for you and your community.

Sources:
https://grasshopper.com/resources/articles/small-business-saturday-statistics/
graphic: https://www.mindfulofficesolutions.com
https://www.americanexpress.com/us/small-business/shop-small/about?linknav=us-loy-homepage-learnmore