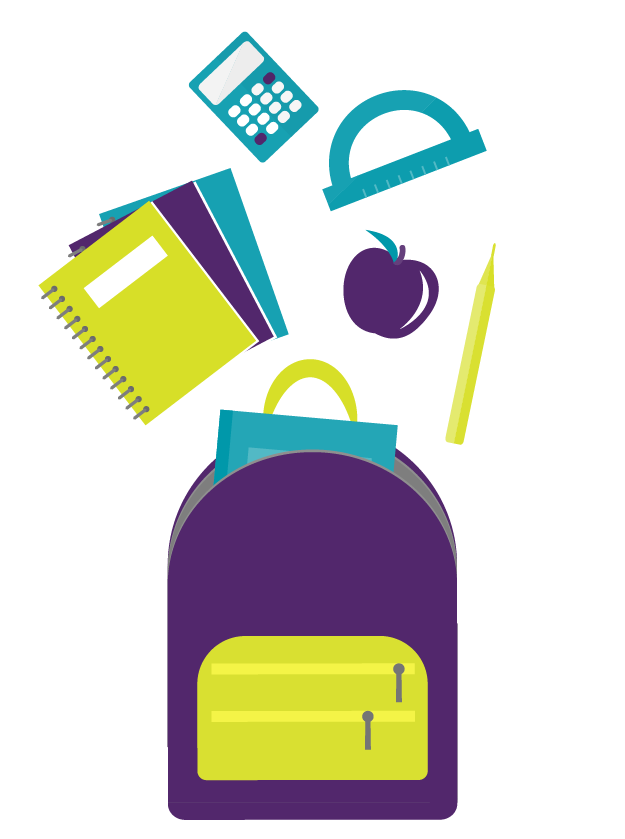 School, Student, and Teacher Event Support
Staying true to our roots
Florida Credit Union was founded in 1954 as the Alachua County Teacher's Credit Union. Ever since then, we've maintained a strong connection to local schools and education-based organizations.

In addition to sponsoring school sports teams, FCU representatives visit nearly 100 schools across the region annually during "FCU's Back-to-School Teacher Appreciation" period. They provide breakfast or lunch and goody bags to faculty and staff, present a monetary donation to each school, and answer questions about the credit union.
Scholarships
Encouraging Tomorrow's Leaders
At Florida Credit Union, we believe in the power of educational opportunities for our young members. We started out serving teachers, so education has always been a priority for us. Every year, we award three scholarships to students based on their scholastic record, future potential, leadership, initiative, character, dependability, integrity and financial needs. Students are eligible to apply if they, or their parents/guardian, are FCU members, and if the students are actively enrolled or plan to enroll in undergraduate college courses within the calendar year.
Fundraising and Donation Drives
FCU Participates in Three Annual Drives
Florida Credit Union's branches all participate in three annual donation drives: FCU's School Supply Drive, FCU's Pet Supply Drive, and FCU's Holiday Food Drive. The proceeds raised at each location are donated to organizations in that branch's neighborhood. Since the program's inception, we've collected hundreds of pounds of food and supplies and thousands of dollars for worthy recipients.
Event & Organization Sponsorships
Making our communities better
Florida Credit Union has been a community leader for more than 60 years. As a not-for-profit institution, we focus more on helping people, charities and local businesses than on boosting our bottom line. We sponsor many local events including charitable fundraisers as part of an ongoing effort to give back to the communities we serve.
Back to School Events
Each year, Florida Credit Union thanks our educators and educational support staff by providing each school with a check and a back-to-school breakfast or lunch.
FCU's Pet Supply Drive
Florida Credit Union branches gathered food and supplies for homeless pets in our communities. Thanks to all of our members for their "pawsome" donations!
WCR Golf Tournament
Active in the business community, Florida Credit Union's commercial team set up a tent near hole #1 at the 27th Annual Women's Council of Realtors Golf Tournament fundraiser.
FCU's UF Partnership
Florida Credit Union is proud to parnter with the Florida Gators on a number of fundraising initiatives, including the Beyond the Arc fundraising campaign on behalf of the Education Foundation of Alachua County!