Debt Consolidation Letter
Refinancing Student Loans: Federal and Personal Debt Consolidation
Student
Loans
6/26/2020
8 min. read
By: FCU Team
At the start of 2020, 45 million past and present students held $1.56 trillion in student loan debt. If that figure sounds enormous, it is. Student loan debt now surpasses all other types of debt, except for mortgages.

If the debt itself weren't enough, the interest assessed makes it an absolute doozy. Although 90% of all student loan debt is federal, the average student loan interest rate across all loans (including private) is 5.8%. That's a high figure, particularly for students with debts the size of mortgages. (The average 30-year fixed mortgage rate for 2020 is 3.72%.). Following the Coronavirus outbreak, interest rates have decreased making it the perfect time to act on refinancing your student loans.
Student Loan Refinancing
Refinancing student loans allows graduates to manage their debt better and ideally save on interest. When should you refinance? And should you consolidate? What's the difference? Here's how these tools can help you manage - and even pay-off - your student debt.

What Does It Mean to Refinance Your Student Loans?
When you hear the term refinance, you hear about lower interest rates. But what happens when you refinance a loan? Loan refinancing involves taking out a brand new loan to pay the existing balance on your current loan. Then, your current loan gets paid off, and you start making payments on the new loan. Why do people refinance? The big attraction is a lower interest rate. In theory, you want to save at least 1% - but ideally 2% - on your interest rate to make the refinance worth it. When your interest rate goes down, it lowers the amount you will pay over the loan term. A successful refinance should also reduce your monthly payment.

When Should You Refinance Your Student Loans?
People with mortgages refinance when they see a chance to save money. The same can also be true of business loans or personal loans. Student loan refinancing is a bit more complicated, particularly if you have federal loans and participate in a payment plan or forgiveness program.

Refinanced Student Loans Become Private Loans
Generally speaking, the same refinancing rules that apply to mortgages and personal loans also apply to student loans. If you can find an interest rate lower than what you currently pay, then refinancing might be smart. You can refinance as often as you like to continue to improve your finances. Unlike refinancing a mortgage, you won't pay origination fees or prepayment fees. So, if you qualify for a better rate and terms, then there are few reasons not to apply. However, refinancing isn't a good idea if you have federal loans, and you are looking for ways to dramatically cut your monthly payment. Refinancing your federal student loans means you miss out on the income-driven repayment options attached to your original government loan. It will also be much harder (if not impossible in some cases) to qualify for federal loan forgiveness. If income-driven plans and forgiveness aren't on the table for you, then refinancing becomes less costly. Are you a private student loan borrower? Then, refinance as often as you like. There are no consequences for forgiveness (because it was never on the table), but you likely have more to save on your interest rate. Generally speaking, a private loan is more expensive than a federal loan to the tune of 2-3%. Private student loans usually have a variable interest rate, so refinancing to a fixed interest rate can save you serious money.

Pros and Cons of Refinancing Student Loans
Refinancing is no small task, and it's not an option for everyone because it relies on your creditworthiness. But what are the pros and cons? The biggest pro is the savings. You start to save money from your first new payment. Even if it's $50 a month, it can be significant. For example, if you save $50 a month over the life of a ten-year loan, then you save $6,000. That's $6,000 more than you'd save on your original loan. As you save, you can use the opportunity to improve your finances. Not only will improving your credit and savings help you out generally, but it will open up even more opportunities to refinance your loan with even better terms. Perhaps the most significant disadvantage of refinancing is that it makes it difficult to lower or even end your payments early. As soon as you refinance, you no longer qualify for federal forgiveness and income-driven programs. But as noted before, this rule doesn't apply to private loans. Another disadvantage is that refinancing is only available to you if you have good enough credit. After all, you have to apply for another loan, which means going through the qualification process. People with good credit who are on their way to better credit can work this to their advantage, but if you're barely making ends meet, you might find yourself priced out of this option.

Note: if you have a federal student loan and are likely to default on it, talk to your loan servicer about your payment options. They will let you know whether you can put your loan in forbearance, defer payments, or work out a lower amount based on your income. However, remember that you will continue paying interest on your loan, even if you aren't making payments. It's essential to weigh your options carefully.

How to Refinance Student Loans
By now, you know whether refinancing might be the right choice for you. You have decent credit, and your payments are affordable. But you know you could save on interest over the long-term.

So, what do you need to refinance? Financial institutions will look for:
A steady income (proof of income for self-employed borrowers)
A co-signer with Excellent credit, if you don't have Good credit
A low debt-to-income (DTI) ratio
So even if your credit history is strong, you may need to do some work before applying. For example, if you have $1,000 left on a car loan, you might consider paying it off in a lump sum. The same is true of credit cards or other revolving debt. A lower DTI signals to the bank that you're responsible with money and your income covers your loan payments. Are you fresh out of school and new to managing your money? Check out our guide to Money Basics and our guide to Building Financial Capability to get started on the right foot.

Choose the Loans You Want to Refinance
Next, you need to decide what student loans you want to refinance. For example, you might refinance your private loans only and leave your federal loans untouched. Or you can refinance one or more but not all of your federal loans. Go through your loans and run a cost-benefit analysis for each loan. If you have a lot of debt or a complicated loan history (thanks to forgiveness offers), consider talking to a Florida Credit Union Member Service Representative to narrow down which loans to refinance.

Shop Around for the Right Products
But you aren't just auditioning for the banks. You also need to shop around. Because if you have a high credit score, you will qualify for a long list of different products. You can refinance with big banks, community banks, or credit unions. All will give you different options - some of them might be unexpected!

When you evaluate your offers, you should weigh the following information:
Interest rates
Interest rate types
Loan terms
Co-signer release policies
Forbearance options
If this is your first time looking for a private loan, use our Loans & Payments guide to acquaint yourself with the concepts involved in lending.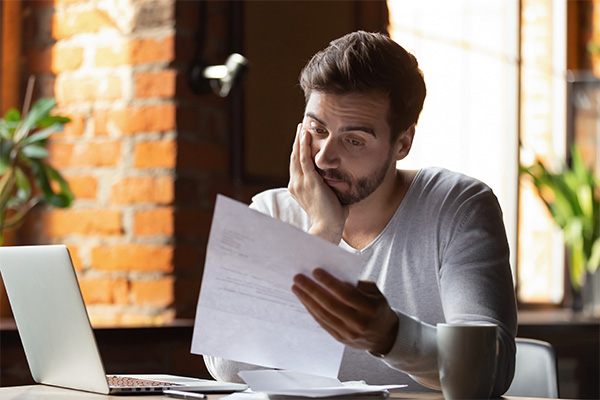 Student Loan Consolidation
If refinancing allows you to lower your interest rate, what can consolidating your loans offer you? Consolidating your student loans means rolling multiple loans into one loan. When you have one loan, you have one monthly payment and one interest rate. Your interest rate may not be lower, but it does simplify your debts to help you avoid missing payments and damaging your credit.

Note: consolidating includes refinancing automatically because the lender issues a new payment, interest rate, and repayment term.

Additionally, you can consolidate your loans with the federal government if you have federal loans. That means you don't need to turn to private banks if you don't want to. You apply for a Direct Consolidation Loan instead. But if you get a great offer from a private bank because you have good credit, do some research. The key to both refinancing and consolidation is to shop around and find the best loan product available. If you have private loans, you won't qualify for the government program and need to find a private consolidation option. Don't worry. There are plenty of loans available to you!

When Should You Consolidate Student Loans?
Consolidating student loans makes sense when you have multiple loans with different services. It makes it easier for you to create and keep track of your monthly payments. You also pay down one balance, which might help you pay down your debt faster. Choosing consolidation doesn't make sense if you might lose borrower benefits from your current individual loans or if you hope to use any income-driven or forgiveness programs. Just as with refinancing, you lose access to those benefits as soon as you pay-off the original government loan.

However, you should also know that you don't have to consolidate all your loans. You can leave the loans that qualify for forgiveness out of the bundle without risking your eligible loans. For example, if you are a teacher with Direct Loans or FFEL Program loans, you can bundle your other loans and leave your Direct Loan and FFEL loan out of the bundle, which means you can still apply for forgiveness on the qualifying loans. You can read more about student loan forgiveness on the studentaid.gov website.

Pros and Cons of Consolidating Student Loans
The significant advantage of consolidation is payment simplification. You make one payment and pay down the entirety of your education costs at once. There's a lot to be said to only making a single payment a month. If you consolidate in the right circumstances, you can see even more benefits. Some people will consolidate and see lower payments and enjoy a lower interest rate. These aren't guaranteed because you don't need good credit to qualify. For example, the federal government's Direct Consolidation Loan has a fixed interest rate for the loan duration, and there's no cap on it. You can get locked into an interest rate that isn't favorable. What's worse, you could see a higher payment and a longer payment term.

As with refinancing, the significant disadvantage is the loss of federal loan protection benefits. You won't qualify for forgiveness or income-based repayments. If you're struggling with your loans, then it's a good idea to consider these options first. Talk to your servicer before refinancing and consolidating. If you'd like to see if consolidation is right for you, check out our brand new debt consolidation calculator.

How to Apply for Student Loan Consolidation
Many of the same rules that apply for loan refinancing also apply for loan consolidation. Even though your credit matters less with consolidation, it's still good to clean it up by paying down debts and ensuring your payments are current. Doing the work beforehand will help you qualify for more products and ideally ensure that your consolidation benefits you financially. Remember to think carefully about the loans you want to consolidate to avoid losing out on federal protections. And be sure to shop around for consolidation loans. You might qualify for better offers than you realize!

Refinancing and Consolidation are Part of Borrowing
One of the biggest misconceptions young borrowers have is that they're stuck with the same loan they took out when they turned 18. You're not! For many, it's in your best interest to start refinancing student loans when you can and consolidating when it makes sense. The trick is to examine your loans, finances, and the available offers carefully to ensure that your next move is in the right direction.

Are you looking for ways to save on your student loans? Are you going to college for the first time? Get in touch by filling out the contact form, calling an FCU Service Member Representative (1-800-284-1144) or by visiting your local branch to learn how working with Florida Credit Union can help you achieve your goals.