Holding Paper Family Cutout
Life Insurance: What is It, How Does it Work, and Do You Need It?
Financial Advice
12/23/2020
6 min. read
By: FCU Team
Life insurance protects the financial security of the beneficiaries you leave behind. But how does it work, and do you really need it? Here's everything you need to know. Only 54% of Americans have life insurance in 2020, leaving nearly half of people without it. You might be thinking: why would I need to focus on life insurance right now? Life insurance could be the difference between your family struggling to pay for your funeral and having little to no worries at all about security after you're gone. While life is unpredictable, life insurance is not.

Here are the basics everyone should know about life insurance to help take away from the confusion of it all.
What Is Life Insurance?
Life insurance is ultimately a contract between you and an insurance company that, in exchange for monthly or yearly payments, the insurer will pay a sum of money to your loved ones upon your death.

Life insurance is intended to generally replace your income for your family after your passing. This ensures that everything from estate taxes to funeral costs will be covered without worry. You'll have peace of mind knowing your loved ones are cared for even after you're gone.
How Does Life Insurance Work?
While it might seem like a complicated topic to dive into, life insurance is not as intimidating as it seems. Here are a few key terms to make reading that agreement a little easier:
Policy: The contract between you and the insurance company (the guidelines and specifications vary from company to company)
Premiums: These are the monthly or yearly payments you make to your insurance policy
Policyholder: Whoever owns the policy, which is most likely yourself, but you can also choose to buy one for another person
Death benefit: Payout to the beneficiary or beneficiaries of the policy
Beneficiaries: These are the people you want to give your death benefits to like, but not limited to, spouses and children
To put it briefly, once you, the policyholder, start paying a monthly or yearly premium, your insurance holder guarantees to pay your beneficiaries that income when you die. Who you choose for beneficiaries is left entirely up to you, so long as you keep making your payments.
What Types of Insurance Are Out There?
There are two types of insurance: term and permanent life insurance.
Term Life Insurance
Term life insurance refers to insurance that lasts for a specific amount of time. This means that if you pass away during that set time, your beneficiaries will receive the money that you placed in that account during that time. The premiums on a term life insurance plan are generally more affordable than for a permanent life insurance plan.
Permanent Life Insurance
Permanent life insurance refers to insurance that you would pay to start now until the end of your life, and there are two types within – whole and universal life insurance.
How Does Whole Life Insurance Work?
Whole life insurance is a consistent way to build your investments through a type of savings that will accumulate cash value. Cash value refers to when your policyholders take part of your premium to start an investment account for you.

However, there are many factors to this type of life insurance.
Pros of Whole Life Insurance:
Permanency: As long as the premiums are met, a whole life insurance policy can last you the entirety of your life
Predictability: Your premiums will stay the same as well as your death benefit
Tax breaks: The cash value in this policy grows tax-deferred
Cons of Whole Life Insurance:
Higher cost: This is because part of your premium goes to your cash value account
Smaller death benefit: Whatever amount of money spent on insurance will buy you a smaller death benefit amount
Lack of investment control: The insurance company invests the cash value part of your policy in whichever way it chooses
How Does Universal Life Insurance Work?
Universal life insurance also adds a savings account aspect to it, but with lower premiums.

As the cash value accumulates, you as the policyholder will be able to access a portion of the account, without affecting your death benefit amount.
Pros of Universal Life Insurance:
Adjustable: Can adjust to fit your financial needs, so if you make less money one month or year, you can put less money towards the account
Pay in bulk: Pay higher premiums less frequently to build up the amount without having to constantly worry about payments
Pay on your terms: Pay lower premiums frequently or skip payments when needed
Cons of Universal Life Insurance:
Penalty for skipping: Skipping payments will negatively affect the policy's cash value
Loss of cash value: If you only use the cash value to cover the premium costs, you will eventually run out of cash value overall
Penalty for paying less than premium: Paying less than the set premium constantly will lower your cash value
Let's See What Stage You Might Be At: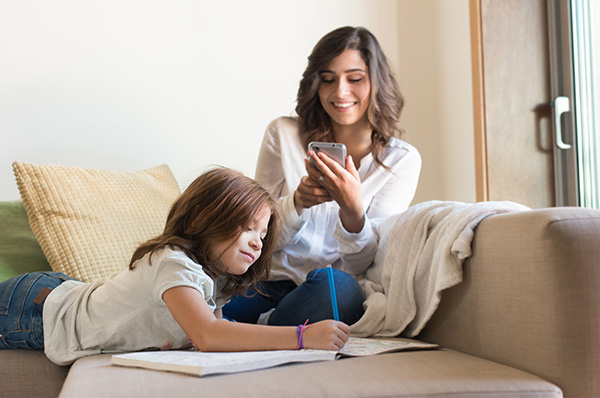 The life insurance talk is not always just for retirees; anyone in any phase of life can start thinking about what plan would best fit them in the future.
Those Who Just Said "I Do"
How exciting! A marriage, a ring, and a new future. You might even be carrying the responsibility of financially preparing for and finding a new home as a unit. After starting your new lives together, you should both be sure to have steady life insurance plans in place. This is not about what your spouse might get once you pass away, it is also about protecting their needs for long after you're gone.
New Parents
Not only should you have a policy in place, but your spouse should be fully covered as well. The impact of potentially losing half of a household's income can be devastating, especially when you support a family together Take note of not just daycares, diapers, and pacifiers, but cars, college, and "beyond the baby crib" life.
Ready to Retire
It's about that time, finally. You've worked for this time to retire, and now you have some decisions to make. Could there possibly be something you missed? You could potentially be on your way to being self-insured and in no need of any more life insurance! However, let's say you still have a household payment to get off your shoulders and want to add more to your retirement savings account.

If the worst were to happen today and you were to pass away, could you guarantee that your spouse would be okay without your income?
How Much Insurance Do You Need?
Long story short, it is recommended that you set your death benefit at 10-12 times your annual salary. This is a good amount to secure you and your family's peace of mind for the future. For example, if you were to make $40,000 and your death benefit was $400,000 ($40,000 times 10), your family could invest the $400,000 into a fund that makes 10% in returns. That investment alone could yield $40,000 a year, which is your annual salary.
How Do You Get Life Insurance?
Besides the different options of insurance, such as term life or permanent, there are a few extra factors to consider when looking for your perfect plan.

This is typically what providers will consider when working out your life insurance plan:
Age (younger people pay less in premiums)
Gender
Weight
Whether or not you're a smoker
Medical history (personal and family)
If you live a high-risk lifestyle
If you travel to dangerous parts of the globe often
Unless you're buying a no medical exam life policy, your insurance provider will then request a medical exam for you. You can also reduce your premiums by losing weight if needed and quitting smoking habits.
Is It All Worth It?
Life insurance is absolutely worth looking into. While nobody ever wants to discuss the details of their passing, it would be irresponsible to not make preparations. The right type of insurance will make all the difference for you and your family and finding the best one for you is not as daunting as it may seem.

Ready to discover all of your financial options for life insurance? The experts at Florida Credit Union have the many tools you need to start saving and creating your life insurance path sooner than later!

Florida Credit Union has partnered with the life insurance experts at Franklin Madison Group LLC to provide members with coverage at the lowest rates possible. You can get started on your free quote!